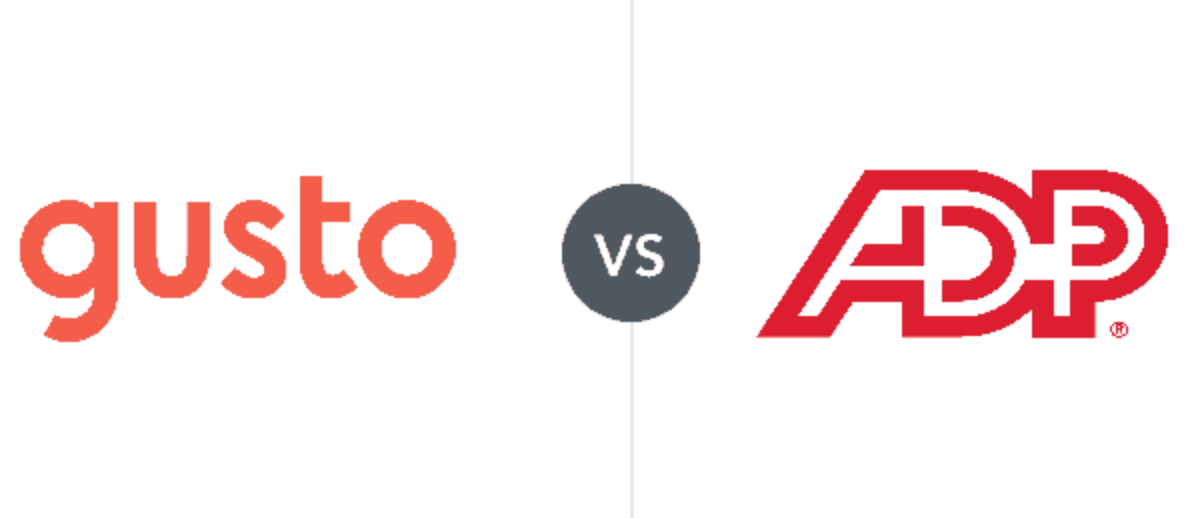 When it comes to choosing a payroll and HR platform, two of the biggest names in the game are Gusto and ADP. While ADP has been around for over 70 years and is a well-established company, Gusto has been quickly gaining popularity in recent years. So, what sets Gusto apart from ADP, and why might someone choose Gusto over ADP?
Gusto has Better Pricing than ADP
One of the most significant differences between Gusto and ADP is pricing. Gusto's pricing model is straightforward, with three plans to choose from, ranging from $19 to $149 per month, depending on the number of employees. All plans include full-service payroll, health insurance administration, compliance support, and onboarding. There are no hidden fees, which is a welcome relief to small business owners who are used to being nickel-and-dimed. In contrast, ADP's pricing model is more expensive and more complex, with multiple plans based on different features and services. It can be challenging to determine which plan is right for your business, and the company does not advertise its prices. This can lead to unexpected costs and increases in the price of the plan.
Gusto is More User-Friendly Than ADP
Another significant difference between Gusto and ADP is user-friendliness. Gusto has a beautifully designed interface that is easy to navigate, with intuitive workflows and onboarding processes. It's clear that the platform was designed with the user in mind. This is particularly important for small business owners who may not have dedicated HR staff and want to minimize the time spent managing payroll tasks. On the other hand, ADP's interface is cluttered and can be overwhelming for new users. It can take more time to learn how to navigate the platform and complete tasks.
Gusto has Better Payroll Features for Employees than ADP
Both Gusto and ADP offer full-service payroll processing, which includes calculating and issuing paychecks, calculating and filing payroll taxes, and providing year-end tax forms. However, Gusto's payroll features go beyond the basics, with features like automatically calculating and tracking employee paid time off (PTO), integrated time tracking, and workers' compensation administration. These features can save small business owners time and effort, as they don't have to manually calculate PTO or track time in a separate system. In contrast, ADP separates these features into separate modules, requiring additional fees to add them to the platform.
While both ADP and Gusto offer Compliance Support, Gusto includes Alerts
Compliance is an essential aspect of payroll and HR. Both Gusto and ADP offer compliance support, including ensuring that payroll taxes are calculated and filed correctly, but Gusto takes this a step further. The platform provides compliance alerts based on changes to federal and state regulations that may affect small businesses. Gusto also offers HR compliance resources, such as HR guides, policy templates, and access to HR experts. These resources can help small business owners stay on top of HR regulations and ensure that they are always in compliance. ADP offers access to online HR tools and resources, but these are separate from the payroll platform and require additional fees.
Customer Support
Customer support is crucial for any business using a payroll and HR platform. Gusto is well-known for its fantastic customer support, with phone, email, and chat support available during business hours. The platform also has a robust help center with articles, videos, and tutorials to help users answer their questions. ADP also offers phone and email support and has a help center, but some users report that the support is not as responsive as Gusto's.
Gusto is Better at Integrations than ADP
Finally, integration is an essential factor to consider when choosing a payroll and HR platform. Gusto integrates with many popular software applications, including QuickBooks, Xero, and TSheets, making it easy to import data from multiple sources. ADP also integrates with many applications, but it can be challenging to determine which integrations are available and how to set them up.
So which should you use ADP or Gusto?
While both Gusto and ADP offer payroll and HR services, there are distinct differences between the two platforms that may make one better suited to a particular business. Gusto's straightforward pricing model, user-friendly interface, comprehensive payroll features, and excellent customer support make it an attractive choice for small business owners. ADP's complex pricing structure, cluttered interface, and separate feature modules may make it a better option for larger companies with dedicated HR staff. Ultimately, the choice between Gusto and ADP will depend on the unique needs of the business and the features and services that are most important to them.